Intermittent Fasting Mistakes That Make Women Gain Weight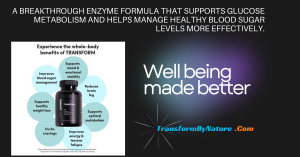 Is intermittent fasting the right fit for you? With so many intermittent fasting (IF) guidelines out there, it can be overwhelming.
In this episode of The Chalene Show Podcast, Chalene Johnson shares her personal intermittent fasting experience, alongside groundbreaking research tailored to a woman's life stages. Discover the potential of IF to enhance weight loss, mental acuity, and longevity, all while considering the hormonal fluctuations unique to women. Chalene tackles the myths surrounding intermittent fasting (IF), cautions against generic fasting regimes, and advocates for an adaptable, body-synced approach to fasting.
Chalene will delve into the importance of syncing IF with your menstrual cycle, move away from inflexible fasting rules, and introduce the ideal IF protocol for perimenopausal women. She'll discuss the significance of strength training for boosting metabolism in women over 50, the benefits of concentrating on whole foods and healthy fats, and much more. Stay tuned to master the art of intelligent fasting with Chalene's evidence-based, tailored advice on intermittent fasting.
➜ Join me on Patreon 7 Days for FREE!!
Links from today's episode:
Check Dr. Mindy Pelz's YouTube
➜
Get the Book Fast Like a Girl by Dr. Mindy Pelz
➜
All New Phase It Up in January 2024!!
➜
Past Episodes
What You've Been Told About Menopause Is False | Dr Mary Claire Haver
➜
Chalene's Weekly Workout
➜
—————————————————————
Be sure to check out The Chalene Show Playlist for other great episodes
➜
And don't forget to join my weekly newsletter for lifestyle tips and deals of the week:
➜
Join our Private Facebook group, The PodSquad!!
➜
Let's Connect…
Website
➜
The Chalene Show Podcast
➜
Build Your Tribe Podcast
➜
Instagram:
➜
TikTok:
➜