Why It Never Feels Like You're Enough | Improving Your Self Worth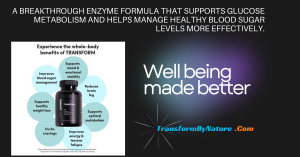 If you struggle with the belief that you're not enough, you are not alone.
In this episode of The Chalene Show Podcast, Chalene Johnson addresses the common feeling of inadequacy in today's society, fueled by social media and relentless comparisons that can trigger overwhelming anxiety.
Chalene sheds light on the pressures to reach one's potential and the struggle to balance societal expectations, particularly for women managing career success and motherhood. Discover valuable insights on prioritizing your values and aligning decisions with what truly matters.
Learn from Chalene as she advises against unhealthy comparisons and advocates for defining success on your own terms. Uncover the origins of negative self-beliefs and practical strategies to challenge them, including creating an evidence file, using positive affirmations, and curating your social circle wisely.
Empower yourself with this message: Acknowledge your self-worth and liberate yourself from the never-ending comparison game. Tune in for Chalene's inspiring guidance on embracing your authentic self.
➜ Join me on Patreon 7 Days for FREE!!
Links from today's episode:
Get the Book "Tell Yourself a Better Lie"
➜
Marisa Peer on YouTube
➜
Get the Book "The Untethered Soul"
➜
Get the Ringo Bottle and use code CJ25 for a discount
➜
====================================
Be sure to check out The Chalene Show Playlist for other great episodes
➜
And don't forget to join my weekly newsletter for lifestyle tips and deals of the week:
➜
Join our Private Facebook group, The PodSquad!!
➜
Let's Connect…
Website
➜
The Chalene Show Podcast
➜
Build Your Tribe Podcast
➜
Instagram:
➜
TikTok:
➜