How To Get Your Sex Drive Back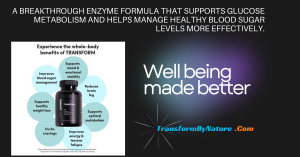 Wondering how to spice up your sex life or make it more fulfilling? You're definitely not the only one!
In this episode of The Chalene Show Podcast, Chalene Johnson dives into all things sexy and intimate. After reaching out to her Instagram fans for their burning questions about sex, Chalene's ready to tackle the hot topics.
Think boosting your sex drive, chatting better with your boo, and knocking down any roadblocks to a steamier, more satisfying bedroom experience.
Chalene's on a mission to clear up those sex myths, especially the ones about getting older and still getting it on. She's lined up some expert advice to give you the full scoop. You'll get to explore what really makes sex awesome, the big deal about understanding what women want, and how your hormones and mental state play into your love life.
Chalene's sharing her own journey and some handy tips too – like why good foreplay and knowing what tingles your senses are super important. Whether you're looking to rekindle that flame, boost your bedroom confidence, or just get closer with your partner, this episode's got you covered. So tune in and get ready for a chat that's all about hope, growth, and rocking your sex life!
➜ Join me on Patreon 7 Days for FREE!!
Links from today's episode:
People to check out:
Esther Perel
➜
Susan Bratton
➜
Books
Love Worth Making
➜
Come as you are
➜
Smart Sex
➜
She Comes first
➜
The Erotic Mind
➜
=================
Be sure to check out The Chalene Show Playlist for other great episodes
➜
And don't forget to join my weekly newsletter for lifestyle tips and deals of the week:
➜
Join our Private Facebook group, The PodSquad!!
➜
Let's Connect…
Website
➜
The Chalene Show Podcast
➜
Build Your Tribe Podcast
➜
Instagram:
➜
TikTok:
➜