Ozempic and Addiction | Shocking New Research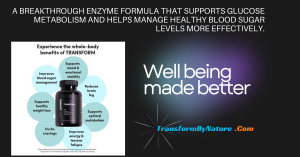 Imagine if you could not only lose weight fast but also reduce addictions like nail-biting, food binging, consume less alcohol, and even help with drug addiction recovery. Semaglutide, the weight loss injection drug, also known as Ozempic, Wegovee, and Monjouro, was initially approved for diabetes but is now all the craze for rapid weight loss and addiction reduction.
In this episode of The Chalene Show with Chalene Johnson, learn which celebrities and influencers, such as Rosie O'Donnell, Amy Schumer, Emily Simpson, and Dolores Catania of RHONJ, have openly endorsed semaglutide for their rapid weight loss, insight from addiction expert, Dr. Lorenzo Leggio, the ongoing debates surrounding its efficacy, potential side effects, and long-term outcomes. This drug may offer a viable solution for obesity and addictive behavior, but it is important to make an informed decision with research and consulting medical professionals before considering semaglutide.
Links from the episode:
Watch the Full Rosie O'Donnell Interview
➜
Be sure to check the past episode Miracle Diet Drug or Cancer Causing New Fad
➜
Complete Article from Dr. Lorenzo Leggio information on Addiction
➜
Leave Chalene a message or send a text about your personal experience with weight loss drugs at 949-503-9873
____________________
Join me on Patreon for 7 Days for FREE!! THE ULTIMATE show for Lifers who want insider-girlfriend-relatable content. In other words, lots more tea!
➜ Go to
Be sure to check out The Chalene Show Playlist for other great episodes
➜
And don't forget to join my weekly newsletter for lifestyle tips and deals of the week:
➜
Join our Private Facebook group, The PodSquad!!
➜
Let's Connect…
Website
➜
The Chalene Show Podcast
➜
Build Your Tribe Podcast
➜
Instagram:
➜
TikTok:
➜