How to Start a Podcast – Beginner Podcasting Tutorial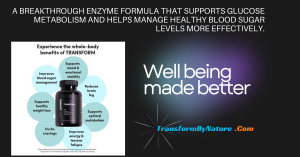 Want to learn how to start a podcast in 2022 fast and without overspending? I've published two of the most viewed podcasting tutorials on YouTube with millions of views, and I'm back with an updated version with everything you need in just one video. Here's how it's broken down:
0:00 Intro
2:27 The Only Equipment You Need to Start a Podcast
5:50 Recording Software
8:30 Your Podcast Details (i.e. show name, what to talk about, etc.)
14:23 Podcast Recording Tips
21:38 Publishing Your Podcast
👉 *NEW* Check out Fusebox.fm for the most inexpensive podcast host:
Buzzsprout is also great, as recommended in the video:
Other items mentioned in this video, PART BY PART (some of the links below are affiliate links which means I get a little thank you money from Amazon or other companies. This is at no extra cost to you, however. Thank you in advance!)
1️⃣ The Only Podcast Equipment You Need 1️⃣ (2:27)
🎤 Samson Q2U Microphone:
🎱 Windscreen Foam Ball:
⚡ Shock Mount by Sunmon with Adapter:
💪 Boom Arm by Neewer:
2️⃣ Podcast Recording Software 2️⃣ (5:50)
🎸 Garageband (Mac Only):
🎸 Garageband Tutorial:
🔊 Audacity (PC & Mac):
🔊 Audacity Tutorial:
🧑🏽‍🤝‍🧑🏽 Squadcast for Interview Recording:
🎤 Zoom H6N Portable Recorder:
🎤 Portable Rode SmartLav Lapel Microphone Kit:
3️⃣ Your Podcast Details 3️⃣ (8:30)
🙋 In this section, I answer:
👉 What is your show about?
👉 How long should your episodes be?
👉 How often should you publish?
👉 What should the name be?
👉 What will your artwork for your podcast look like?
4️⃣ Podcast Recording Tips 4️⃣ (14:23)
For more tips and a cheat sheet, download the podcast cheat sheet here:
5️⃣ Publishing Your Podcast 5️⃣ (21:38)
Get on all of the directories with a hosting plan from Buzzsprout. They're incredible. Use this link to add more time to your plan and save some money:
I hope you enjoyed this tutorial. Lots of work was put into it, so thank you in advance for the help with the affiliate links above, and for bookmarking and sharing this for future reference!
If you'd like to check out one of my online courses to help you even more with starting and marketing your podcast, you can find Power-Up Podcasting here, which has helped thousands of people earn millions of downloads with their shows:
Cheers, and here's to an awesome 2022 and the success of your show! Let me know what you think in the comments, and be sure to like this video if you found any value from it!
Musicbed SyncID: MB01NFJO8AER7YY