How To Know If You're The Problem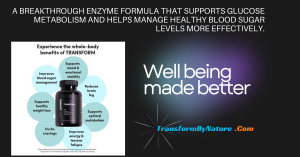 Do you seem to attract really toxic people? Do you ever wonder if you're just picking the wrong people? Or could you possibly be the problem?
In today's episode of "The Chalene Show," host Chalene Johnson takes a closer look at relationships, exploring the recurrent patterns that might hint at an individual being the root of relationship issues. Do you often find relationships ending dramatically? Do you always place blame on the other party without introspecting? Chalene unpacks these scenarios and more, discussing signs like consistent blame-shifting, viewing oneself as the perpetual "savior," hypersensitivity, and struggles with apology.
Drawing connections between unresolved childhood attachments and adult relationship expectations, Chalene highlights the pivotal role of self-awareness in nurturing healthy connections. With a focus on self-reflection, kindness, and understanding, she emphasizes the mirror effect of one's self-treatment on interpersonal dynamics. Tune in for a transformative conversation on self-introspection's profound impact on our relationships.
➜ Join me on Patreon 7 Days for FREE!!
Links from today's episode:
How To Improve Emotional Intimacy with Your Partner – Ep# 1029
➜
________________________________________________
Be sure to check out The Chalene Show Playlist for other great episodes
➜
And don't forget to join my weekly newsletter for lifestyle tips and deals of the week:
➜
Join our Private Facebook group, The PodSquad!!
➜
Let's Connect…
Website
➜
The Chalene Show Podcast
➜
Build Your Tribe Podcast
➜
Instagram:
➜
TikTok:
➜