How to Have a Tighter Jawline Overnight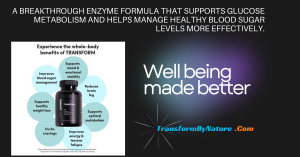 Learn about non-surgical methods to tighten the jawline and improve facial appearance and a more defined and youthful look without surgery. Results from these techniques can be noticeable within weeks!
In this episode of The Chalene Show Podcast, Chalene Johnson discusses the importance of proper breathing, mouth taping, the impact of side-sleeping on facial sagging, and the advantages of sleeping on your back.
Learn what Neuroscientist Andrew Huberman has to say on this topic as well.
Discover the benefits of lymphatic face massage for facial definition.
Explore "mewing" and how tongue posture affects jawline development. Chewing gum as a jaw exercise is also covered.
Chalene shares what "tech neck" is and how to prevent it.
She also emphasizes making cosmetic changes for oneself, not others' approval and shares her positive experience with Botox. But stresses the importance of finding the right surgeon and using an experienced consultant to help find the right doctor.
Join Chalene on August 10th for The MasterClass at
➜
Links from the episode:
Related Episodes:
Mouth Taping Update
➜
Don't Get Botched with A Nip Tuck Coach, Michele Garber – 986
➜
A Deep Dive into Lip and Under Eye Enhancement and Fillers | with Beauty By Dr. Kay – 883
➜
All Your Beauty, Facial Injections, and Skin Care Questions Answered | with Dr. Kay Durairaj – 881
➜
What You Need to Know When Choosing a Plastic Surgeon, with Melinda Farina AKA The Beauty Broker – 748
➜
Consultants:
Nip Tuck Coach, Michele Garber
➜ Website:
Melinda Farina, AKA The Beauty Broker
➜ Website:
____________________
Join me on Patreon for 7 Days for FREE!! THE ULTIMATE show for Lifers who want insider-girlfriend-relatable content. In other words, lots more tea!
➜ Go to
Be sure to check out The Chalene Show Playlist for other great episodes
➜ https:/chalene.com/tcs
And don't forget to join my weekly newsletter for lifestyle tips and deals of the week:
➜
Join our Private Facebook group, The PodSquad!!
➜
Let's Connect…
Website
➜
The Chalene Show Podcast
➜
Build Your Tribe Podcast
➜
Instagram:
➜
TikTok:
➜