Cardio vs Strength Training – Why You're Not Seeing Result (PLUS FULL LOWER BODY ROUTINE) Over 40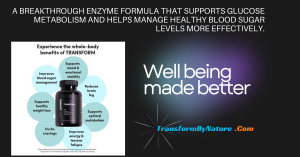 My Body Transformation Story – Why I wasn't seeing results from my previous Cardio and Strength Training Routine. What mistakes to avoid to get a faster metabolism and transform your body, over 40 or at any age.
You'll find out:
⦿ my typical routine (including different weight lifting circuits)
⦿ biggest mistakes that prevent women from losing body fat and building stronger legs
⦿ benefits of strength training for women over 40
⦿ how I transformed my body through strength training vs cardio
⦿ My complete leg day lower body routine
⦿ Plus circuits for you to screenshot
Links from the video:
⦿ ChaLEAN Extreme, PiYo (and all my Beachbody workouts):
⦿ Why I Left Fitness:
⦿ TONAL:
⦿ How to Get Your Diet Back On Track (The Chalene Show):
Join me on Patreon where I talk about things I wouldn't necessarily feel comfortable sharing on the public podcast. THE ULTIMATE show for Lifers who want insider-girlfriend-relatable content. In other words, lots more tea! Go to
Be sure to check out The Chalene Show Playlist for other great episodes
Check out Chalene's business podcast Build Your Tribe cohosted with her son Brock Johnson.
Don't forget to join my weekly newsletter for lifestyle tips and deals of the week:
Let's Connect…
Website:
Instagram:
TikTok:
The Chalene Show Podcast
Build Your Tribe Podcast
DISCLAIMER: This description may contain affiliate links, which means that if you click on one of the product links, it's possible that I'll receive a small commission. This helps support the channel and allows me to continue to make videos like this. Thank you for the support!