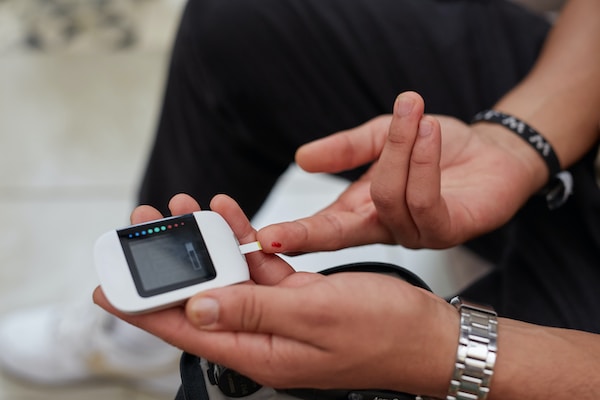 Type 2 Diabetes Diet Plan: Proven Strategies for Effective Weight Loss
In the journey of managing Type 2 diabetes, weight loss is often a critical component for improving health and controlling blood sugar levels. However, this journey can be challenging, as it requires a nuanced understanding of how food impacts blood glucose and overall metabolism.
This guide is designed to provide those living with Type 2 diabetes with practical, actionable strategies for dietary changes that support weight loss. These changes, tailored for diabetic needs, focus on improving blood sugar control while fostering sustainable weight management. Let's delve into these strategies and explore how you can start implementing them today for a healthier tomorrow.
Understanding Carbohydrate Counting and Glycemic Index
Educate Yourself: Learn about the carbohydrate content in different foods and their effects on blood sugar. Focus on low-glycemic index foods.
Action Plan: Start reading food labels to understand carbohydrate content. Choose whole grains, legumes, and non-starchy vegetables.
Portion Control
Learn Serving Sizes: Understand what a serving size looks like for various foods to avoid overeating.
Action Plan: Use measuring cups or a kitchen scale to familiarize yourself with proper portion sizes. Gradually reduce the portion sizes of high-calorie foods.
Balanced Meals
Macronutrient Balance: Ensure each meal contains a balance of carbohydrates, proteins, and healthy fats.
Action Plan: Include lean protein, healthy fats, and complex carbs in every meal.
Increase Dietary Fiber
Benefits of Fiber: Fiber helps control blood sugar levels and promotes satiety.
Action Plan: Incorporate more fruits, vegetables, whole grains, and legumes into your diet. Aim for at least 25-30 grams of fiber per day.
Reduce Sugar and Refined Carbs
Understanding Impact: Sugar and refined carbs can cause rapid spikes in blood sugar and contribute to weight gain.
Action Plan: Limit the intake of sugary beverages, sweets, and white bread. Opt for water, herbal teas, and whole-grain options.
Stay Hydrated
Importance of Water: Proper hydration can aid in appetite control and metabolism.
Action Plan: Aim to drink at least 8 glasses of water per day. Carry a water bottle and drink regularly throughout the day.
Mindful Eating
Eating Awareness: Pay attention to hunger and fullness cues.
Action Plan: Eat slowly and without distractions. Take the time to savor your food.
Meal Planning and Preparation
Benefits of Planning: Helps resist the temptation of unhealthy foods and manage portion sizes.
Action Plan: Plan meals weekly, make a grocery list, and prepare meals in advance.
Healthy Snacking
Smart Snack Choices: Choose snacks that are low in calories but high in nutrients.
Action Plan: Prepare healthy snacks and keep them accessible for when hunger strikes.
Regular Monitoring and Adjustment
Track Progress: Monitor your blood sugar levels and weight.
Action Plan: Use a food diary or digital app to track your eating habits and make adjustments as needed.
Seek Support and Guidance
Professional Advice: Consult a dietitian for personalized dietary advice.
Action Plan: Schedule a consultation with a healthcare provider or dietitian specializing in diabetes management.
Set Realistic Goals
Sustainable Weight Loss: Aim for a gradual weight loss of 1-2 pounds per week.
Action Plan: Set small, achievable goals and celebrate progress.
Experiment with Recipes
Enjoyable Eating: Try new recipes that fit within your dietary guidelines.
Action Plan: Look for diabetes-friendly recipes online or in cookbooks. Experiment with herbs and spices for flavor.
Review and Adapt
Long-term Success: Regularly review your eating habits and make necessary changes.
Action Plan: Be adaptable and willing to modify your diet plan based on your progress and how you feel.
Conclusion: Losing weight with Type 2 diabetes requires a thoughtful approach that balances blood sugar management with calorie control. By implementing these dietary changes, you can make significant strides in your weight loss journey while also managing your diabetes more effectively. Remember, small, consistent changes in your diet can lead to substantial and long-lasting health benefits.