Mouth Taping Update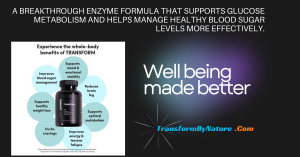 In this Edition of The Chalene Show Podcast, Chalene Johnson revisits the topic of mouth breathing vs nose breathing. About a year ago Chalene's dentists suggested that mouth breathing vs. breathing through her nose might be the culprit when it came to her oral health. In this episode Chalene discusses the update on mouth taping after one year and the impact it has had on her sleep, oral health, ADHD, voice, and the shape of her face (Myofascialcranial changes). Today she no longer is mouth-taping due to a surprising benefit she discovered in the first month of mouth-taping at night. PS.. Mouthtaping is free!
Links from Today's episode:
➜ Benefits of Breathing Through Your Nose (and Not Your Mouth)
➜ TCS #845 – Shut Your Mouth | Nose Breathing for Improved Health
➜ Learn How to Breath Correctly with Andrew Huberman – Huberman Labs Podcast
➜ The Impact of Mouth-Taping in Mouth-Breathers
➜ Chalene's Tape Recommendation
➜ Sleepi Gummies
______________________________________
Join me on Patreon for 7 Days for FREE!! THE ULTIMATE show for Lifers who want insider-girlfriend-relatable content. In other words, lots more tea! Go to
Be sure to check out The Chalene Show Playlist for other great episodes
And don't forget to join my weekly newsletter for lifestyle tips and deals of the week:
Join our Private Facebook group, The PodSquad!!
Let's Connect…
Website
The Chalene Show Podcast
Build Your Tribe Podcast
Instagram:
TikTok: