How to Earn Passive Income Online (3 Legit Models From $5 Million Entrepreneur)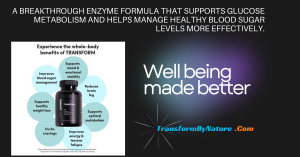 Today I'm going to show you how to make passive income online. I'll be showing you 3 different business models that you can choose from to start with so that you can build a business that works for you.
If you'd like to see specific examples from several different businesses that I own, here are 9 ways that I earn passive income online:
With that said, please read on for some really important information about this desire we all have to earn passive income, because there's a lot of information about it online, and not all of it is true.
There are several different definitions of passive income. I'm aware of the traditional definition, such as earnings derived from a rental property, but there's a better way that I have years of experience with and have also taught tens of thousands of others to do.
It involves building online businesses that take advantage of systems of automation that allow transactions, cash flow, and growth to happen without requiring a real-time presence.
In other words, we don't trade time for money. Instead, we invest our time upfront to create assets in the form of an online business that can continually pay us back later.
There are several different ways to achieve this, and the 3 models I share in this video will give you an idea of how you might approach an online business that works for you.
COMMON QUESTION #1: Does generating passive income mean you don't have to put in any work to earn money?
No. Not at all. Creating various passive income streams takes time and a lot of hard work. It's about building a real business that solves a problem, and creating systems, or hiring people such that it can be run on auto-pilot.
COMMON QUESTION #2: Can you create a passive income stream that requires zero upkeep or attention that will pay you back forever.
No. All passive income streams, even traditional ones, require some form of upkeep and maintenance. Real estate portfolios and market investments cannot (correction – shouldn't) be walked away from forever, and neither should any type of online business.
With that said, however, online businesses can be fashioned in a way so that you can walk away from it for a while and it can still continue to run. An online business is a storefront that is open 24 hours a day, 7 days a week (even on holidays), and much more than real estate or market investments, building an online business gives you a lower barrier to entry, as well as a lot more potential upside.
Just think – how much would an extra $1000 per month help you? Imagine how much it would cost to invest to obtain an additional $1k per month in tradition forms of passive income, while building a business online is much more achievable.
Let's do some math to give you some perspective:
Imagine you sell a $25 product. You only have to sell 40 of them, per month, to earn an additional $1000/month.
Imagine you sell a membership into your program for $25 a month. You only need 40 members to generate an additional $1000/month. But then the next month, you obtain an additional 40 members who also pay you $25/month. Now you're making $2k per month.
The most important thing, however, is that whatever product or business you create, that it helps solve a problem. All good businesses solve a problem in some way, shape, or form, so make sure you watch the video to learn exactly how you can approach building a business online of your own.
Links mentioned in this video:
SPI Podcast Interview with Brian Casel:
Tools I used to start selling my first product / ebook:
Also watch 3 Passive Income Myths, BUSTED:
-=-=-=-=-
Subscribe to this YouTube channel:
-=-=-=-=-
Want to learn more about the smart way to make money online and start a successful online passive income business (without ripping people off or being dishonest)? Then make sure to visit the Smart Passive Income getting started page below:
-~-~~-~~~-~~-~-
New and updated: "Podcast Marketing in 2020 (Top 5 Podcasting Tips that Get More Downloads and Subscribers)"
-~-~~-~~~-~~-~-
Are you a YouTuber? Then check out Tubebuddy, my favorite YouTube add-on that helps me do keyword research, rank higher in search results, get more views, and gain more subscribers. Sign-up for a 30 Day Free Trial of TubeBuddy here: