How I Hacked My Sleep To Fix My Body And Brain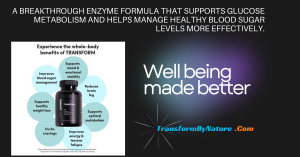 Unlock the Secrets to Better Sleep and Health!
In the episode of The Chalene Show, Chalene Johnson unravels the mysteries of sleep's deep connection to overall health. From alarming statistics showing 35% of people suffer from chronic sleep deprivation to her personal battle with inattentive ADHD due to sleep negligence, Chalene paints a vivid picture of sleep's undeniable importance.
Learn the dangers of sleep deprivation, from hormone imbalance leading to weight gain, accelerating aging, and a high risk for serious illnesses.
Discover actionable tips like mouth taping for nasal breathing, the magic of white and brown noise, the power of prayer and meditation, and the benefits of natural sleep supplements over prescription meds. Chalene's transformative brain scans are sure to inspire everyone to prioritize their sleep. Also, delve into the role of exercise and morning sunlight in aligning our circadian rhythms and the pitfalls of caffeine after noon.
For all those seeking a healthier life through better sleep habits, this episode is for you!. Tune in now for sleep strategies that can change your life.
Join me on Patreon 7 Days for FREE!!
➜
Links from today's episode:
Go to magbreakthrough.com/chalene and enter code CHALENE to get 10% off any order
➜ Go to getsoul.com/Chalene and 15% off will be automatically taken at checkout
Blackout Stickers
➜
Travel Blackout Shades
➜
10 hours of Brown Noise
➜
Past Episodes
Best Sleep Positions For A Tighter Jawline
➜
Mouth Taping
➜
____________________
Be sure to check out The Chalene Show Playlist for other great episodes
➜
And don't forget to join my weekly newsletter for lifestyle tips and deals of the week:
➜
Join our Private Facebook group, The PodSquad!!
➜
Let's Connect…
Website
➜
The Chalene Show Podcast
➜
Build Your Tribe Podcast
➜
Instagram:
➜
TikTok:
➜