15 NEW "Pandemic-Created" Business Ideas in 15 Minutes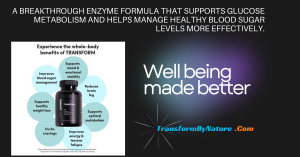 26 million Americans are without a job right now, and that's just in the U.S. alone. It's a terrible situation, one that I'm all too familiar with myself having gotten laid off during the recession in 2008. These are tough times, but there are opportunities within them, too. I was able to build a business back in 2008 as a result of getting laid off, and I imagine that those who focus on the future, and the ability to create something new now, are the ones who are going to come out of this dire situation best.
In this video, I'm excited to share 15 new business idea and niche opportunities that have arisen for action-takers during this time. It's not about taking advantage of people's fear though (PLEASE don't do that). It's about using this time to see the new opportunities available – the new problems that have shown up out of no where, and how we can come in and create solutions to help people during this time. Serve first, and you will be rewarded – and a lot of people need help right now.
15 new business ideas in 15 minutes – which one speaks the most to you? Which one do you feel has the biggest opportunity ahead?
Also, don't make these mistakes when trying to make passive income online:
And if you've been affected job-wise by the current situation, I've created a number of free resources on my website to help you during this time, including books and courses to help you start your business, too. We've given away over 2.4 million dollars worth of information, and already people are starting their new businesses today, which is awesome.
Here's a link to that resource:
If you'd like to know something easy and simple you can do in less than 1 minute to give yourself a bit more cushion and safety, watch this video here:
Also, in case you want to know how to how to go LIVE on YouTube and the tools I use to do that, here's my latest video about how to make that happen:
And lastly, join me LIVE here on YouTube every morning at 8am PT (11am ET) on my morning show, The Income Stream! Catch the next live here:
-=-=-=-=-
Listen to podcasts? Here are a couple of podcasts that I personally host (with over 65 million combined downloads) that will help you on your online business journey:
The Smart Passive Income Podcast:
AskPat (these are real life business coaching calls):
Also, have you thought about starting your own podcast? Check out my famous podcasting tutorial here on YouTube, the #1 podcasting tutorial on the platform:
The podcasting equipment I use:
My video and live streaming equipment:
Also, follow me at these places below and say hi!
Personal site:
Instagram:
Twitter:
Cheers, and as always, #teamflynnforthewin
Are you a YouTuber? Then check out Tubebuddy, my favorite YouTube add-on that helps me do keyword research, rank higher in search results, get more views, and gain more subscribers. Sign-up for a 30 Day Free Trial of TubeBuddy here: